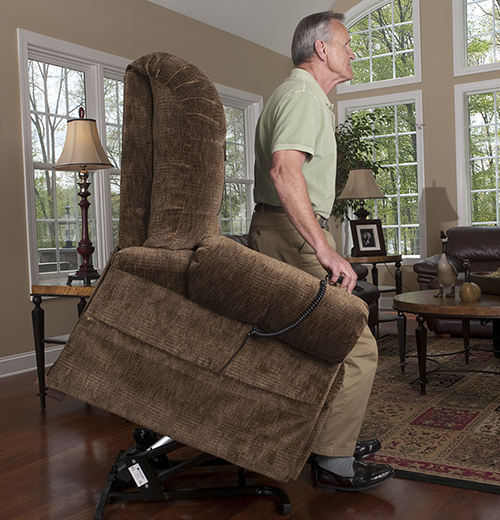 Our seat lift chairs…also called lift-out chairs…can help those with difficulty sitting or standing enjoy increased mobility. We offer the widest selection of seat lift chairs in the Delaware Valley, and in our South Jersey facility, you can try out our seat lift chairs and choose the one that best suits your needs.
Our seat lift and specialty chair products include:
3-position recliners
Dual-adjustment seat lift chairs
Seat lift chair accessories
Space-saver seat lift chairs
Traditional seat lift chairs
Value-priced seat lift chairs
Wide seat lift chairs
If you'd like to make life easier for yourself or a loved one with decreased mobility, contact us today or visit our facility in Magnolia to see and try our seat lift equipment. Our trained professionals will help you choose the ideal chair to make home life easier.