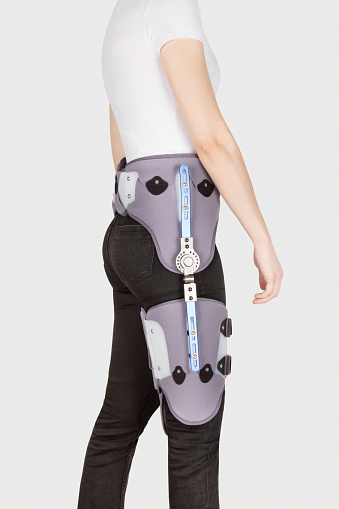 When it comes to healing from hip and spinal injuries or corrective surgeries, the goal of a hip or spinal brace is maximum stability. A properly fitted brace will help the healing by limiting motion and distributing weight, without causing discomfort to the patient. Whether your hip or spine has been injured, degraded or never fully developed, a brace can help to correct the problem.
Komfort & Kare offers a varied selection of both off-the-shelf and custom braces for your hip or spine, constructed to be adjustable as needed. Our orthotists have many years of experience in the industry, and we can properly evaluate your condition and design the best custom solution for your healing and comfort. Whether you need to recover from a surgery or correct a scoliosis or arthritic condition, we can provide the best orthotic solution for you.
Should you need a hip brace or spinal orthosis, reach out to the professionals at Komfort & Kare today, and meet with us at our state of the art South Jersey facility in Magnolia for an appointment. Let our team work with you, your doctor, and your insurance provider to create the best healing solution for you, and help you live an active life again.