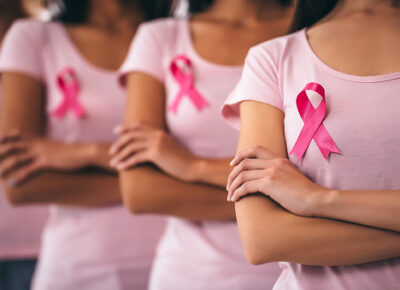 Every woman is shaped differently, and following a mastectomy or breast surgery, we know how important it is to you to feel good about your appearance again. At our modern facility in South Jersey, Komfort & Kare offers post-surgery bras of most any size, which can be altered as needed to fit you comfortably.
Our fitting experts are compassionate, knowledgeable women who understand what you're going through, and we make every effort to offer you a positive, private, and respectful experience.
In our Magnolia facility, Komfort & Kare offers:
Attachable breast forms
Camisoles with integrated breast forms
External breast prosthetics in a variety of materials
Partial breast prosthetics
Post-mastectomy bathing suits
Post-mastectomy bras
Post-mastectomy lingerie
Shoulder pads
In your private fitting appointment, your fitting expert will take the time to measure you, discuss your lifestyle and mastectomy level, and help you choose the ideal options. She will also take the time to educate you on the care and handling of your products for continued use. As your body changes, she will always be available for you for re-evaluation.
Whatever your needs for post-surgery bras, Komfort & Kare can help. Contact our office today to arrange a fitting and meet with one of our compassionate and caring experts. We can help you feel more confident about your body and your appearance, and we work hard to offer you a positive experience with us.