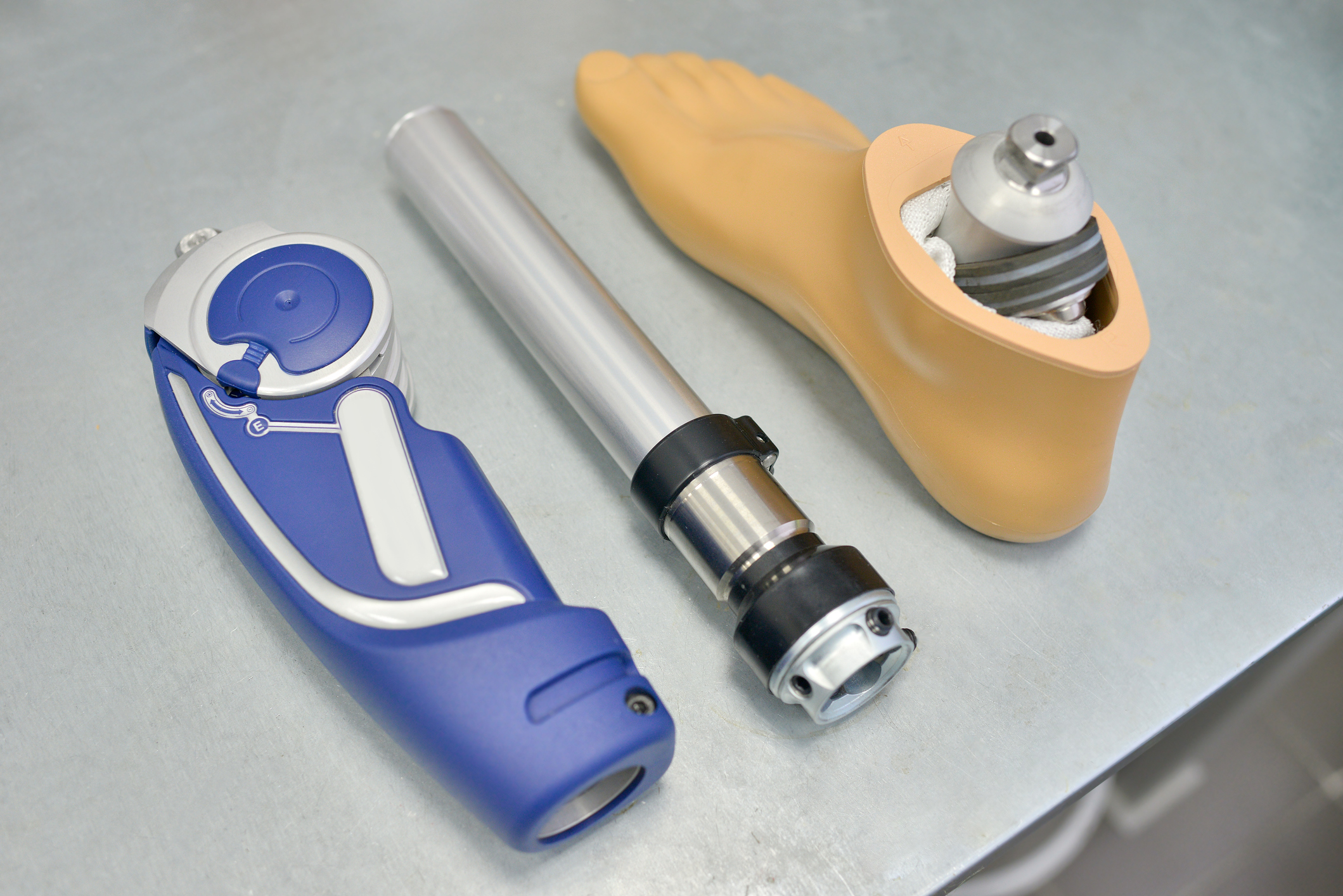 Komfort & Kare is your established and trusted destination for a modern South Jersey custom prosthetics lab. In addition to our multiple locations in Philadelphia, we serve South Jersey residents from our state of the art new facility in Magnolia, where we construct most all of our prosthetics on site. We've been serving the region for over four decades now, and we're still just as committed today to the best possible outcomes for our patients.
In our many years in designing custom prosthetics, we've learned that fitting a patient is about more than just the right equipment. It's also ensuring that the patient is comfortable and happy with the fit. Since we do most of our custom work in-house, we're able to create the ideal prosthetic for you and deliver it on a timely basis…many times as soon as 3-5 days after authorization.
We know that you have better things to do that make return visits for a re-fitting. Once we fit your prosthesis, we work ensure that you are completely comfortable, so that you don't have to make a return trip for an adjustment. If you need an adjustment, our technicians can take care of it on the spot.
Our staff designs upper and lower extremity prosthetics, for all amputation levels. For upper extremity prosthetics, we provide conventional, myoelectric, bionic and proportional control systems. Our lower extremity equipment includes partial foot, microprocessor controlled knee and ankle joints, and elevated vacuum systems.
Your Modern South Jersey Prosthetics Lab
In our new Magnolia building, we've built our custom prosthetics lab with an infrared oven, solid sewing machines, sanding machines and other equipment. Our staff of trained technicians can assemble your prosthesis quickly, while maintaining a high level of quality control. We use components from the top manufacturers, even with advanced prosthetics that employ microprocessor and myoelectric equipment.
Best of all, our prosthetics experts are all board-certified and licensed in New Jersey, with many years of experience doing something they love to do. Our location in Magnolia has been designed with your best possible comfort and privacy in mind, and our staff is welcoming and works to make your visit as pleasant as possible.
We focus on the best fit for you the first time around…with no discomfort, chafing or limited mobility. Komfort & Kare accepts most all major insurance providers, and we'll work on custom fit solutions with your provider that will minimize your out-of-pocket costs.
If you'd like to find out more and see for yourself, contact us today and arrange a visit to our Magnolia facility, and our new and modernized South Jersey custom prosthetics lab. We're looking forward to scheduling a fitting with you, sending you on your way with a comfortable new prosthesis, and adding your name to our list of satisfied patients!