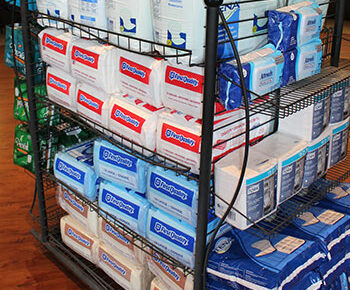 Komfort & Kare has a quality selection of disposable, washable, and reusable incontinence products that can help improve quality of life and confidence level for those experience loss of bladder or bowel control.
Our incontinence products include:
Adult diapers
Disposable bed pads
Men's undergarments
Pull-ups
Reusable bed pads
Skin care barriers
Underpads
Women's undergarments
Contact us today or visit our modern facility in Magnolia to see our selection of products. We'll be sure to provide you with the products you need, and a respectful and positive experience.