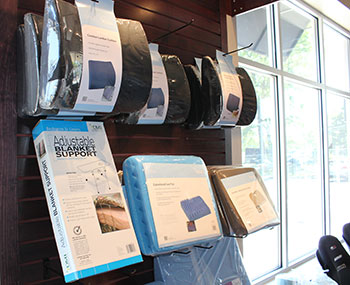 If you're suffering from back, neck, leg or joint pain, a specially designed pillow or cushion can help ease your pain through proper body alignment.
Our pillow and cushion products include:
Bed wedge cushions
Lumbar support cushions
Neck pillows
Orthopedic support pillow
Wheelchair cushions
When you visit our modern facility here in Magnolia, our experienced professionals will help you choose the right pillow for your body alignment. We'll also educate you on the proper usage and care of your pillow or cushion. Contact us today to find out more about how we can help you overcome your back pain and live a more comfortable life.